IOANNIS TRIANTAFYLLOS
|
KALYMNOS DODECANESE
Aluminium & Iron Structures - Energy Saving Frames
---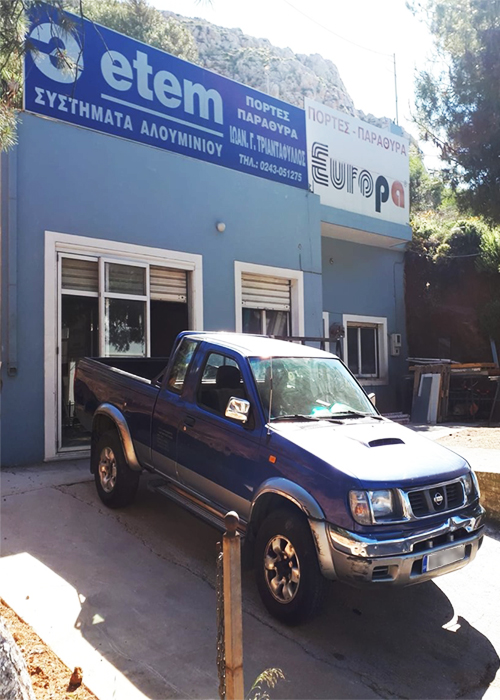 The aluminium and iron construction industry IOANNIS TRIANTAFYLLOS & SON is based in Kalymnos, in the Dodecanese, where it offers its services with consistency and professionalism in iron structures since 1970 and in aluminium ones since 1994. Having an excellent knowledge of the object of metal constructions, we deal with energy frames of aluminum and PVC and all kinds of aluminum and iron constructions such as railings, pergolas stairs etc.

Our experienced and specialized personnel and our modern technological equipment guarantee high quality materials and construction and impeccable application in every case. Our long-standing cooperation with the most famous aluminum companies is an additional guarantee of our constructions.

Our company also provides CE certification for aluminum constructions.
---
Contact with us
We are at your disposal for any information about our products and services.
We serve Kalymnos, Kos, Leros, Patmos and elsewhere in the Dodecanese upon request.