IOANNIS TRIANTAFYLLOS
|
KALYMNOS DODECANESE
Aluminium & Iron Structures - Energy Saving Frames
---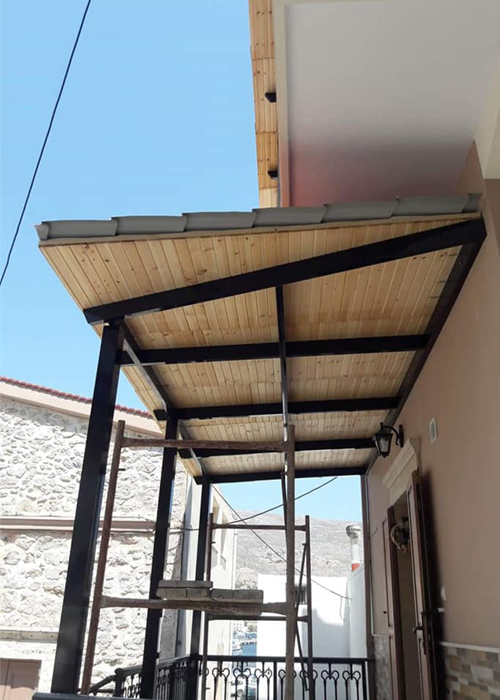 The company IOANNIS TRIANTAFYLLOS & SON manages your needs and offers solutions to any kind of special metal construction you wish. Throughout the years of our professional career, we have been invited to carry out numerous special constructions following discussion and decision-making with our customers. We are at your disposal to hear and study your idea and implement it.

You can come with your own construction plan, or consult us for the kind of metal construction that will best serve you. We undertake small and large structures in residential or business premises with a view to time consistency and affordable prices.
---
Contact with us
We are at your disposal for any information about our products and services.
We serve Kalymnos, Kos, Leros, Patmos and elsewhere in the Dodecanese upon request.